A teacher at Haberdashers' Adams won the million pound jackpot on ITV's Who Wants to be a Millionaire, which aired in September 2020.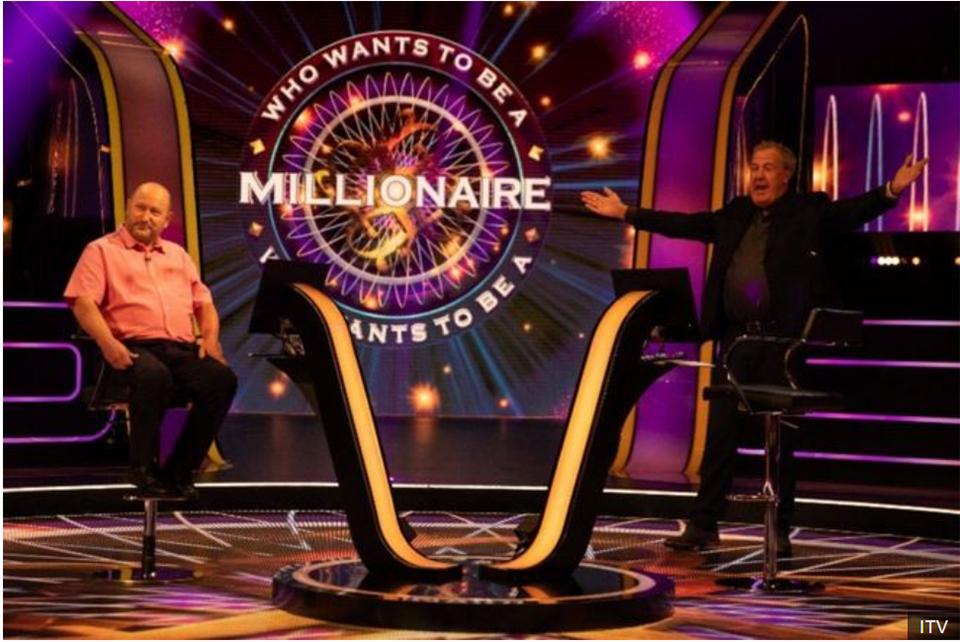 Donald Fear, 57, who teaches history and politics, won, appropriately, with a history question: 'In 1718, which pirate died in battle off the coast of what is now North Carolina?"
The options were Calico Jack, Blackbeard, Bartholomew Roberts, and Captain Kidd. The winning answer was Blackbeard.
Mr Fear, who lives in Telford, said he had taught piracy to a group of Year 8 students about eight years ago, and remembered the date of 1718. "I'm a dates man," he said. "You can't be a history teacher for 33 years without knowing a few dates, and the date 1718 and Blackbeard leapt out at me instantly."
Clarkson expressed his amazement at the history teacher's knowledge throughout his run of 15 correct answers.
"It's like sitting next to the internet in a pink shirt," he said, describing him as "an encyclopaedia with a moustache".
Mr Fear is the sixth million-pound winner in the show's 22-year history. Last September, his brother Davyth, who teaches geography, won £500,000 on the show. Mr Fear said his brother was his "hero and best friend". "Other way around now," said presenter Jeremy Clarkson.
Many congratulations, Mr Fear!
Read the BBC article here.
| | |
| --- | --- |
| | Cartoon from front page of the Sunday Times, Sunday 13th September. |