Robin Skailes, 17,  was among only 635 students, from a total entry of 7,160 nationwide, to scoop a gold award in the UK Chemistry Olympiad.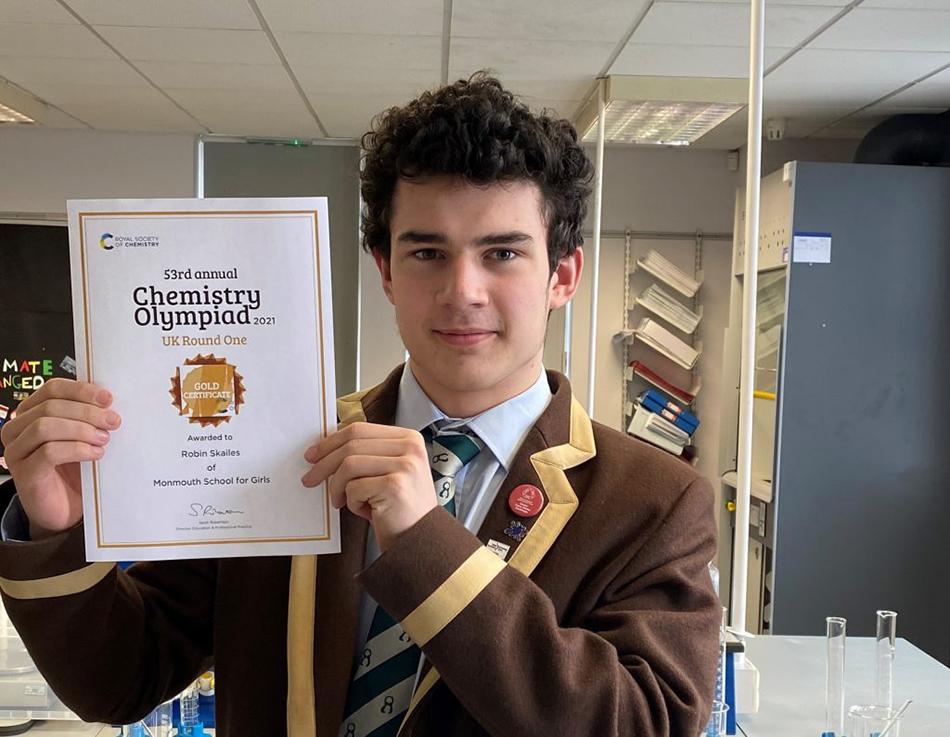 Robin, a student at Haberdashers' Monmouth Schools, has been offered a place to read Computer Science at Gonville & Caius College, University of Cambridge.
Designed to challenge and inspire, the UK Chemistry Olympiad is the leading chemistry competition for students in secondary education and organised by the Royal Society of Chemistry.
Xiaoli Biggs, Anais Deere and Ben Robinson also shone and were among 1,663 across the UK to achieve a silver award.
There also success for fellow Haberdashers' Monmouth students Ally Lam, Mari Paulson and Carys Williams who all received a bronze award.
Under the guidance of Miss Diana Crichton, Head of Chemistry at Monmouth School for Girls, the students in Monmouth Schools Sixth Form impressed.
The competition helps budding chemists to develop critical problem-solving skills, learn to think more creatively and gives them a chance to test their knowledge in new, real-world situations.
Miss Crichton said: "The UK Chemistry Olympiad is tough, two-hour test that goes well beyond A level.
"The students sat the test through Microsoft Teams with cameras on and me watching the whole time.
"The test was taken on a Friday evening after a full day of lessons which showed our students' dedication, and I am very proud of them.
"Although it is unusual for Year 12 students to take part, four of our pupils wanted to give it a go with Ben and Carys receiving silver and bronze awards."